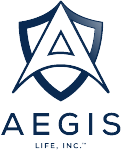 AEGIS LIFE, INC. APPOINTS HONG JIANG, PH.D. AS CHIEF OPERATING OFFICER
Published by: Aegis Life
---
SAN DIEGO – September 9, 2020 – Aegis Life, Inc., the leading developer of the next generation of DNA vaccines and therapies for the world's most dangerous diseases, announced today that it has appointed its co-founder, Hong Jiang, Ph.D., as its Chief Operating Officer (COO). Dr. Jiang will report directly to Aegis Life co-founder and CEO, John Lewis, Ph.D.
Dr. Jiang is a serial entrepreneur and a biotech investor, with significant operational experience in high-growth, innovative business environments. She has led investments in cancer therapeutics, HIV treatment, and longevity therapeutics. She also has previously co-founded three companies in the mobile and wireless space, including Roundbox, Tatara Systems and Flarion Technologies. Her work there was informed by the five years she spent at Lucent Technologies Bell Labs Innovations, where she worked on 3G and 4G wireless networks. Her endeavors yielded more than 16 patents and numerous published papers.
In addition, Dr. Jiang has previously served as an advisor to more than 100 Wall Street firms, including mutual funds, hedge funds and private Equity funds, on technology trends that affected investments.
"Dr. Jiang is an incredible strategic asset to Aegis Life as we seek to advance our COVID-19 vaccine into and through the clinic, and establish a delivery platform that will enable us to pursue many other diseases in future," said John Lewis, CEO, Aegis Life. "I greatly prize her experience as a practical builder of companies and as a proven innovator in technology and health care."
As COO of Aegis Life, Dr. Jiang will be responsible overseeing its business operations, including raising capital, business development and manufacturing scale-up.
"As a serial entrepreneur, I have been driven to help find treatments or cures for a range of challenging infectious diseases, including HIV and tick-borne infections, and through Aegis Life I am now turning my sights on COVID-19," said Hong Jiang, COO, Aegis Life. "I believe strongly in the work our team is doing to help stop the spread of this devastating disease. I am proud to be a part of Aegis Life and look forward to helping with the global effort to end this pandemic."
About Aegis Life
At Aegis Life, we are developing the next generation of DNA vaccines and therapies for the world's most dangerous diseases, including COVID-19. Our Fusogenix-encapsulated DNA medicines fuse with cell membranes seamlessly and instruct patient cells to make their own medicines, therefore harnessing the healing power within their own bodies. This non-viral gene delivery platform allows us to rapidly prototype and advance DNA medicines through the clinical trial process. For more information, visit www.aegis.life