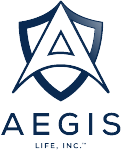 AEGIS LIFE, INC. LAUNCHES TO FIGHT COVID-19 VIA DNA VACCINES AND THERAPEUTICS ENABLED BY PROPRIETARY FUSOGENIX DELIVERY TECHNOLOGY
Published by: Aegis Life
---
Phase 1 Clinical Trial of Aegis Life's First SARS-CoV-2 DNA Vaccine Planned for Fall 2020
Company Spun Out of Entos Pharmaceuticals
SAN DIEGO – September 1, 2020 – The rapid development of safe, effective and durable vaccines and therapeutics against the novel coronavirus SARS-CoV-2 is crucial to bringing the global COVID-19 pandemic under control. Aegis Life, Inc. has been founded with a goal of developing a novel DNA vaccine that is differentiated from other SARS-CoV-2 vaccine approaches, using the Entos Pharmaceuticals breakthrough Fusogenix gene delivery technology.
"Entos Pharmaceuticals developed the Fusogenix technology over the past decade, and has broadened Fusogenix' adoption through multiple spinouts and partnerships.  When COVID-19 hit, we realized that the technology is ideally suited to deliver DNA vaccines and therapeutics." said John Lewis, PhD., Founder and CEO, Aegis Life.  "We decided to spin out Aegis Life to focus on infectious diseases to leverage the Fusogenix technology, as we have done before for other diseases such as cancer."
Fusogenix gene delivery technology is an alternative to using electroporation devices to deliver DNA inside human cells. The flexibility of Fusogenix may enable Aegis Life's investigational DNA vaccine to target and deliver simultaneously the Spike (S) protein and the Nucleocapsid (N) protein intracellularly. This approach may maximize the potential of inducing a potent, durable and balanced T cell response against COVID-19, in addition to having a strong neutralizing antibody response.  Additionally, DNA is inherently more stable than RNA, thus Aegis' DNA vaccine has simpler requirements for shipping and storage.
"We believe DNA vaccines have important inherent advantages over other approaches, including the potential to develop a single dose vaccine that induces a potent T cell response and therefore enhanced durability," said John Lewis.  "Our SARS-CoV-2 vaccine candidate is the first known one to successfully target both the S and N protein intracellularly.  Based on the preclinical in vivo safety and efficacy data to date, we believe that our Fusogenix-encapsulated DNA vaccine candidates have the potential to confer durable protection against SARS-CoV-2 as well as future threats from new coronaviruses. We anticipate that our lead candidate will enter Phase I clinical trial this Fall."
The Fusogenix-encapsulated DNA vaccines fuse with cell membranes and instruct patients' cells to make their own medicines, harnessing the healing power within our own bodies.  Fusogenix combines the best aspects of traditional lipid nanoparticles and viral vectors by using fusion-associated transmembrane (FAST) proteins to facilitate seamless entry inside human cells.
Aegis is actively seeking funding from government sources and investors to accelerate clinical development of its DNA SARS-CoV-2 vaccine and the scaling of its vaccine manufacturing capacity.
About Aegis Life
At Aegis Life, we are developing the next generation of DNA vaccines and therapies for the world's most dangerous diseases, including COVID-19.  This non-viral gene delivery platform allows us to rapidly prototype and advance DNA medicines through the clinical trial process.
Aegis Life is a spinout of Entos Pharmaceuticals, a healthcare biotechnology company that has developed the Fusogenix gene delivery platform, which Aegis Life will be leveraging to deliver DNA medicines.  Fusogenix's tiny fusion protein named FAST protein, discovered by Entos' scientific founder Roy Duncan 20 years ago, has been perfected in use and patented by Aegis Life CEO and founder, John Lewis and his team over the last decade.