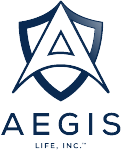 AEGIS LIFE, INC. CONTINUES JOURNEY TO END PANDEMIC WITH COVID-19 DNA VACCINES
Published by: Aegis Life
---
Watch recording of Propel(x) Presents: Path to a COVID-19 Vaccine
The COVID-19 vaccine developed by Pfizer and BioNTech SE prevented more than 90% of infections in a late-stage study, according to preliminary results.
Vaccine development in general on average takes 8-15 years. So even the talk about having a vaccine in the next 12-18 months since the pandemic started is breathtakingly optimistic.
Considering the challenges and complications around developing a coronavirus vaccine, when COVID-19 vaccine is finally ready, will the world be? How safe and efficient will this vaccine be?
Interested to know more?
Watch this recorded event that took place on December 11, 2020, where we met panel experts to hear how the industry is trying to work towards a solution and achieve a shared global goal of identifying a potential cure for COVID-19.
Moderated by Hemai Parthasarathy from Breakout Ventures, speakers include John Lewis from University of Alberta/Entos Pharmaceuticals/Aegis Life, Una Ryan from Golden Seeds and Jenny Yip from Adjuvant Capital
For more information contact:
John D. Lewis, Ph.D.
CEO, Entos Pharmaceuticals, Inc.
Email:john.lewis@entospharma.com